Nursing home ordered to pay compensation after family discovered 'a catalogue of neglect'
By Daniel Mumby - Local Democracy Reporter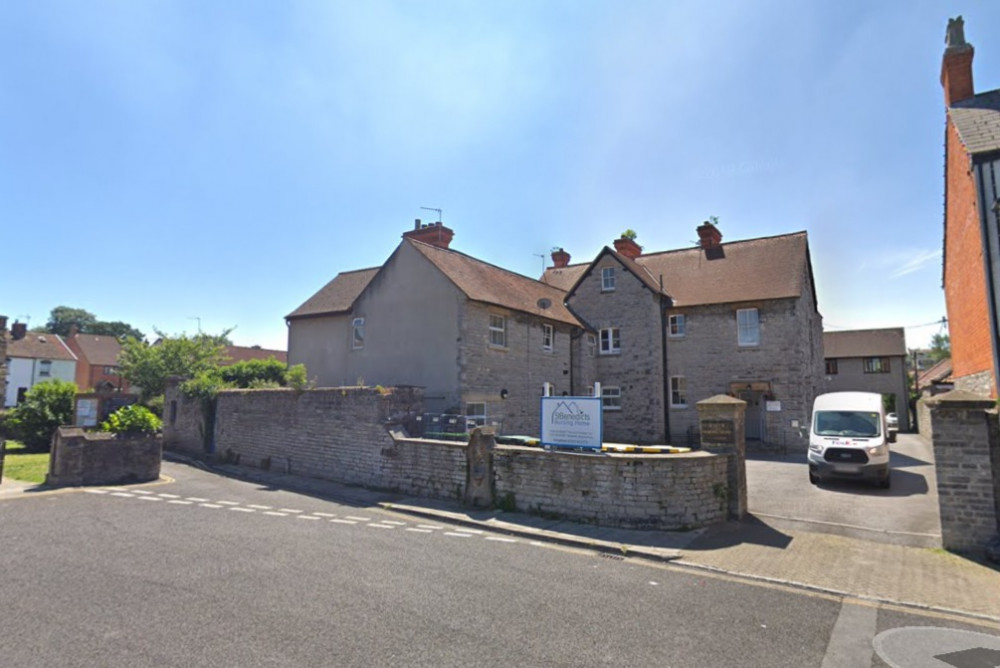 St Benedict's Nursing Home in Glastonbury
A care home in Glastonbury has been ordered to pay compensation after the care of one of their residents fell below expected standards.
The resident had previously been incorrectly denied visitors for nine days, had no hot water and was 'frog marched' around the premises, an ombudsman heard. After his death, the man's family was sent a condolences card - with the wrong name written inside.
The man, known only as Mr D, was admitted to St. Benedict's Nursing Home in Glastonbury in February 2022 after a stay in hospital.
The care home refused to let any of his family visit for the first nine days of his stay, despite updated coronavirus restrictions allowing "essential care givers" to visit.
When Mr D's granddaughter, Ms C, was subsequently allowed to visit, she discovered a catalogue of neglect – including blood on the wall, a cracked sink and "rude" staff.
The Local Government and Social Care Ombudsman (LGSCO)has now ordered Somerset County Council to formally apologise to Mr D's family and pay them £500 in compensation.
The ombudsman investigates allegations of "maladministration" and "service failure" in the public sector – in other words, in instances in which it is claimed councils have not fully carried out their legal duties to taxpayers.
Mr D entered the care home on St. Benedict's Street on February 9, 2022, and was described as being "unwell" after leaving hospital.
His family provided Mr D's personal belongings and labelled clothing – but due to coronavirus restrictions, the care home's management said he "could not have any visitors" for the first ten days of his stay.
On February 18, the care provider agreed to allow Ms C to visit her grandfather, who needed end-of-life care.
When Ms C entered Mr D's room at the care home, she found "his belongings unpacked, a blood stain and orange juice on the wall, a cracked sink and dirty toilet."
She also found that the room's hot water wasn't working, the bedding had holes, and none of the washed clothes in Mr D's room belonged to him.
Ms C noticed that one of the staff members – known as X – was "rude and lacked empathy" during her visit, badmouthed other individuals in the care home, and was subsequently "insensitive" over the phone when Ms C discussed allowing her grandfather to return home to die.
Ms C also claimed that she witnessed care staff "frog-marching" Mr D to the toilet, calling him by the wrong name, and refusing to give Mr D pain medication, with one staff member saying "it was all in his head".
Mr D was subsequently found to have a sore on his arm, covered with "a dirty brown plaster", which was only changed by care home staff after she requested them to do so.
Finally, Mr D's belongings were not packed up properly after his death, with clothes and shaver charger missing – and a condolence card was sent to the family with the wrong name inside.
The care home has been run by St. Benedict's Nursing Home Ltd. since 1984, and received a 'good' rating from the Care Quality Commission (CQC) in its last inspection in March 2021.
The care home's managers told the ombudsman that they had "followed government guidance" over coronavirus, adding that Ms C had been told a "nominated person" could visit, including if Mr D became distressed.
They accepted there were "issues" with Mr D's room – but claimed they were unaware of the lack of hot water and said the room was "up to the council's standards".
The management disputed Ms C's claim about the staff's behaviour, and said the brown colour of the plaster on Mr D's arm "came from the medication" being used to treat him.
The ombudsman's investigation concluded that the care home had potentially breached numerous regulations in both the Health and Social Care Act 2008 and subsequent regulations in 2014.
Specifically, the care provider had "failed to provide acceptable care", especially concerning medication and nutrition, with "no evidence" of any treatment plan or support after Mr D incurred a wound on February 10.
The ombudsman found that the care home was "at fault" for not giving Mr D pain relief, had "poor cleaning standards" and had not "clearly communicated" with his family over visiting rights.
The report concluded: "Because of the care provider's actions, Mr D missed visits when he was at his most vulnerable, both declining in his health and moving from hospital into an unknown care home.
"The restriction also affected the family who could not help Mr D to settle in, make his room comfortable or indeed decide to look at an alternative care home.
"The failure to call Mr D by his correct name and within a sympathy card is also fault and a failure to respect Mr D as an individual."
The ombudsman ordered Somerset County Council – which commissioned Mr D's placement at the care home to formally apologise to the family and to pay Ms C £500 to "acknowledge her unavoidable time, trouble, distress, uncertainty, and anger caused by the care provider's failures."
A council spokesman said: "We can confirm that all recommended actions, including payment, were achieved by this council prior to the receipt of the ombudsman's letter, confirming they recorded a compliance outcome of remedy complete and satisfied."