Middlewick Receives High Environmental rating for its Cafe and Farm Shop building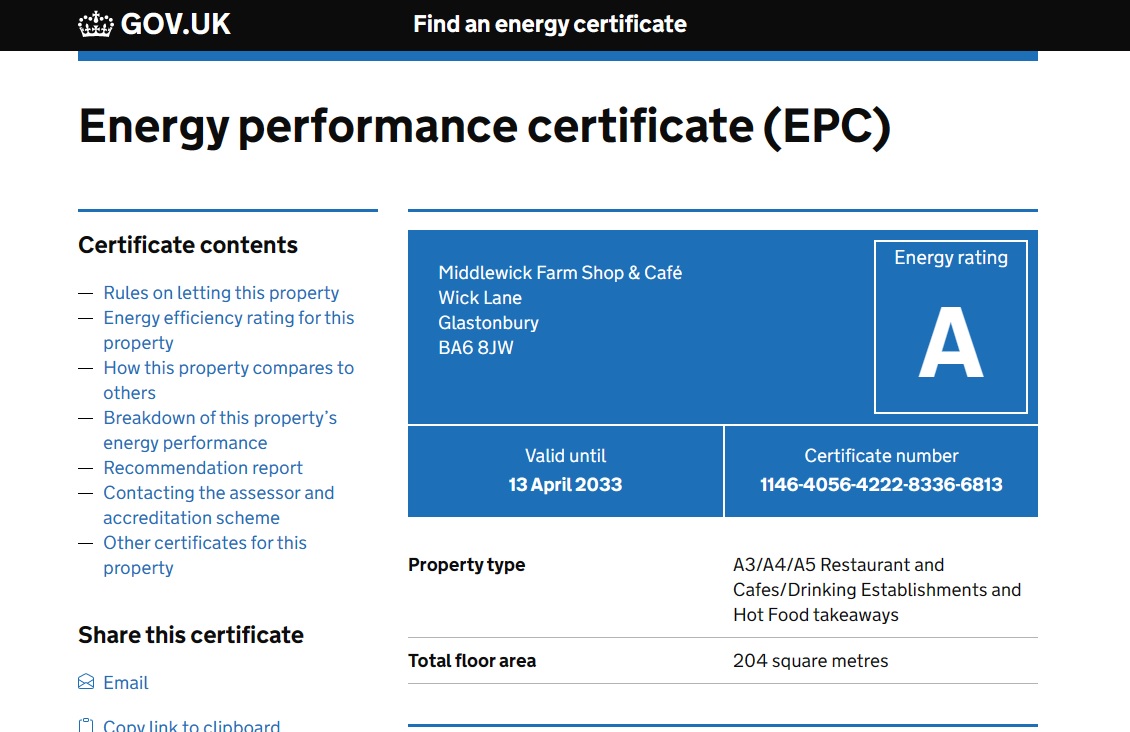 Middlewick receives A Energy Performance Certificate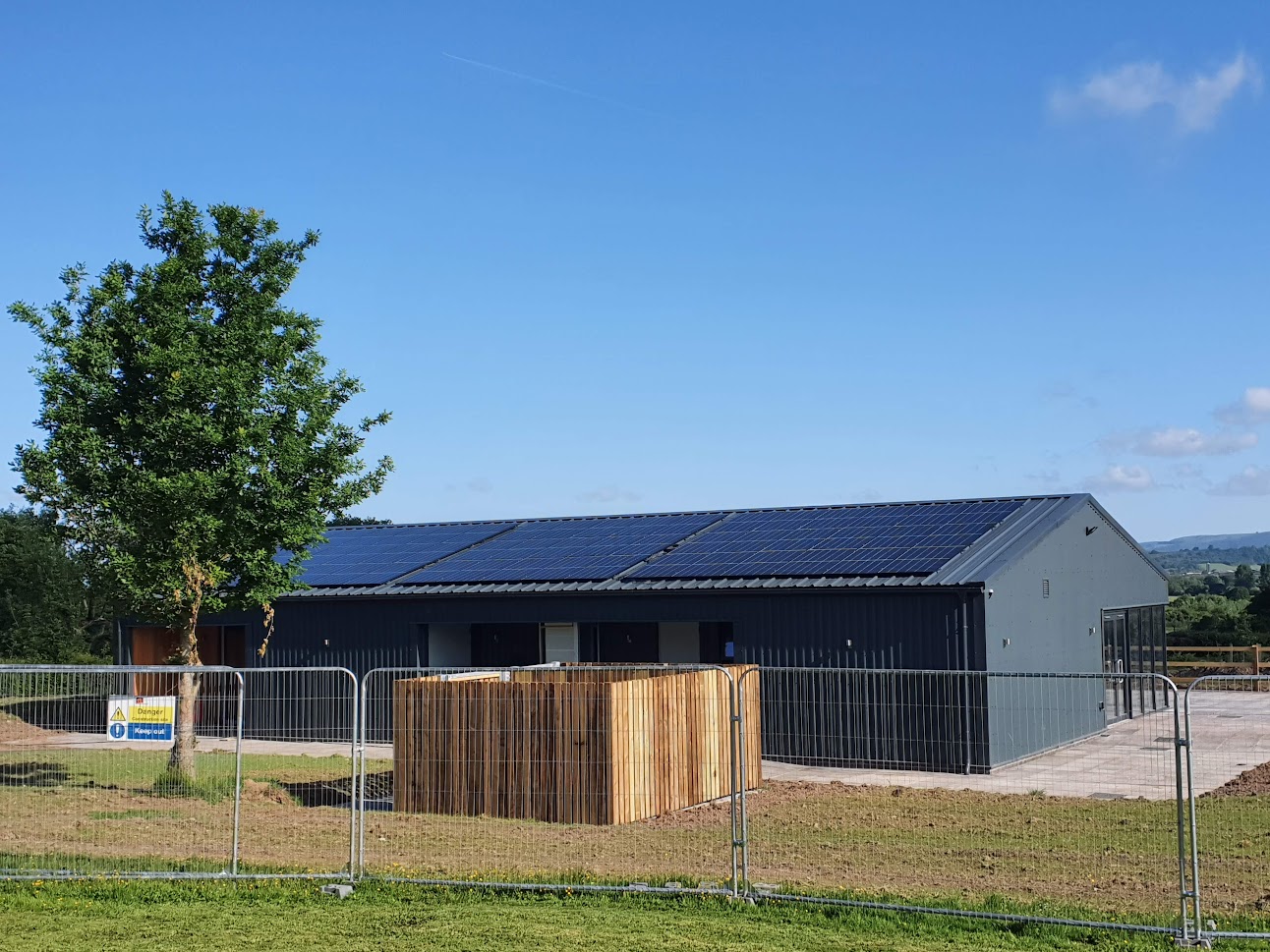 Solar Pv on roof of Middlewick Farm shop.
Middlewick Farm Shop and Cafe in Wick, Glastonbury, are proud to have received an A rating by the Government on its Environmental Performance Certificate.
Jill and Jon Barker, owners of Middlewick, worked closely with their builders at Melhuish and Saunders to create the eco-friendly building.
All of the build was carefully planned to be as environmentally-friendly as possible.
The kitchen was a very large part of the project, it had to be fully electric with induction hobs and energy-efficient extraction rather than gas used in the majority of commercial kitchens. The underfloor heating and hot water is created with 2 Air Source Heat Pumps. On the roof there are 80 PV panels supplying a large proportion of the electric needed to power the kitchen, retail fridges and terminals.
With the help of the Sustainable interior design team Fable and Form the interior components were also chosen for their environmental credentials. Eco-Friendly paint from local Glastonbury company Thorndown Paints, flooring made of Linseed, LED lighting, all carefully chosen for their credentials. Jill who has a passion for upcycling even managed to use a bathroom fitting from Glastonbury Reclamation and a large light fixture that was made for her by Henry Coles and his team when she appeared on Channel 4's Find It, Fix It, Flog It.
Now Middlewick can boast a very attractive building and one that is energy efficient. Only 0.3% of all commercial buildings in the UK have an A rating and now Middlewick can join this small list.
Middlewick Farm Shop and Cafe is open 7 days a week 8.30am to 4pm.