Mayor unveils new basketball court in Glastonbury
By Glastonbury Town Council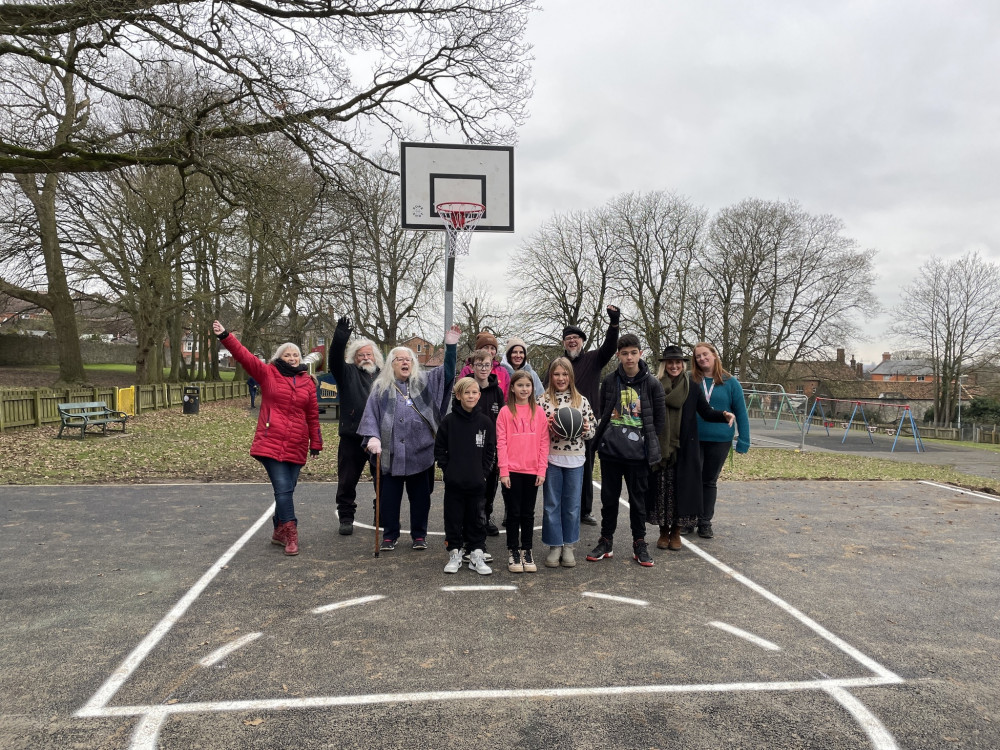 Glastonbury has a brand-spanking new basketball and netball court in Abbey Park.
Work had been underway to replace the existing poor-quality surface and single hoop which had been there for many years!
The new court was unveiled for its first game by the Mayor of Glastonbury, Councillor Jon Cousins, and the Chair of the Youth Provision Committee, Councillor Professor Michael White, both remarked at the journey taken to deliver this project using Section 106 funding from new housebuilding in the town and the positive impact it will have for young people.
Thank you to our partners at Glastonbury Abbey and Mendip District Council for their help with the project and to the contractors, B R Day, for a fine job!