Discover top job opportunities in and around Glastonbury: From retail to childcare, papermaking to logistics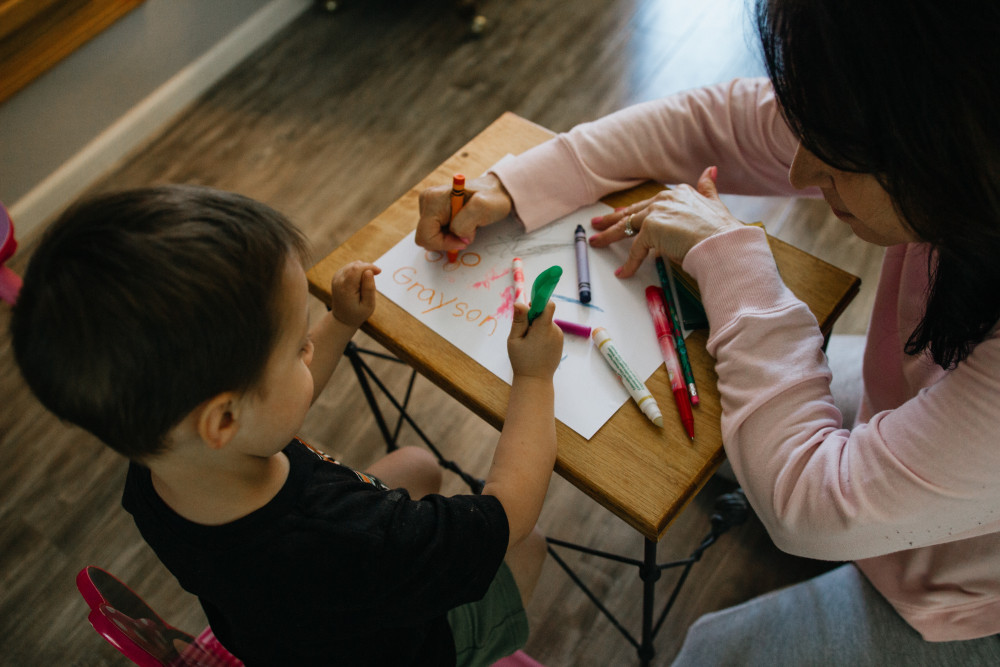 Are you looking for a new career or just exploring job possibilities in the local area? There are some excellent opportunities currently available in a variety of fields.
If you're sick and tired of the big job sites, where you're up against thousands of people for one role, you'll be happy to know that our jobs section is different - if you can remember the old days of opening a newspaper, armed with a red pen, you're on the right track. All the jobs listed in our recruitment section are from local employers and you can find all sorts of roles - from solicitors to teachers, customer service roles and warehouse operatives.
And unlike some of the huge online job marketplaces, ours is catered to your geographic location. While we may only have a couple of hundred jobs (rather than the millions of jobs promoted by the big sites) the jobs are all real work opportunities, right here on your doorstep. What you lose in quantity you absolutely gain in quality.
Read on to discover more about these roles and how you can apply.
St Cuthbert's Mill is Hiring
St Cuthbert's Mill, located in Haybridge just outside of Wells, is looking to hire a Pulperman/Quality Control Technician. The role involves working as part of a three-person team to operate a paper machine that produces some of the world's finest artist paper. In addition to running the machine, the role also includes forklift and clamp truck operations, quality control tasks, and assisting the machine operator. The position requires long hours, including day and night shifts, but comes with competitive pay and excellent time off. Please email your CV to [email protected] if interested.
Wookey Taxis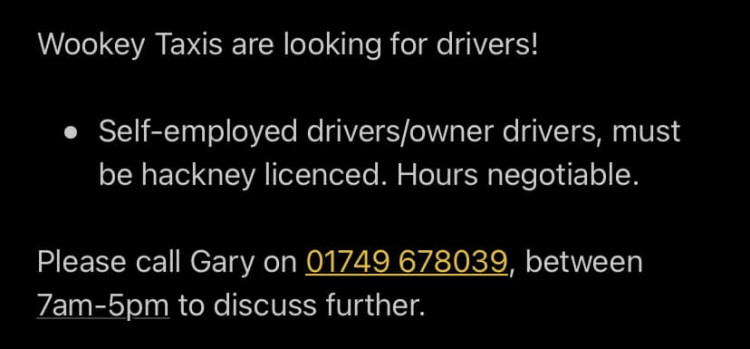 Assistant Store Manager Vacancy at British Heart Foundation
The British Heart Foundation in Street is seeking an Assistant Store Manager. The job offers a generous £20,293 per annum salary, along with benefits like staff discount, subsidised gym membership, and a generous holiday allowance. The role requires working five days out of seven, totalling 35 hours a week. If you're interested in joining this fast-paced retailer, please apply here.
Multiple Staff Members Needed at Farrington Gurney Site
Walker Payne Logistics is in need of multiple staff members for its Farrington Gurney site. This role requires working as part of a two-person team to deliver and assemble high-quality bedroom furniture across the South West of the UK. A full driving licence is necessary, and while the role involves heavy lifting and long days, full training is provided. To apply, please message [email protected] or call 01761 254044.
It's Festival Season!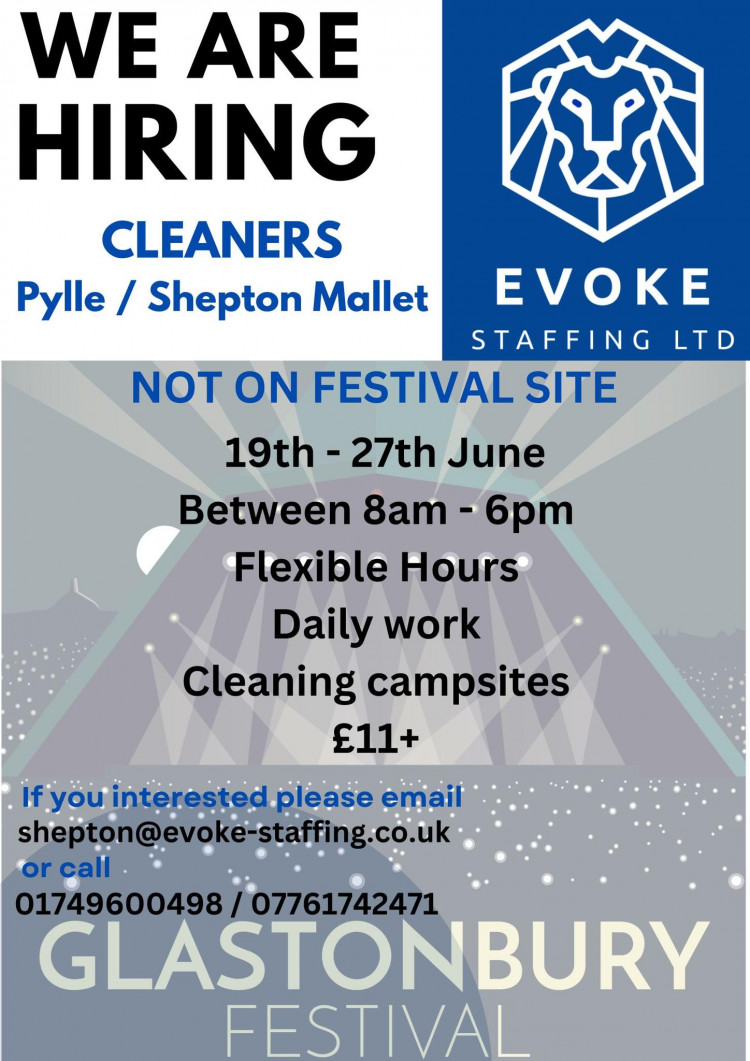 Millfield School: Trainee Designated Safeguarding Lead and Course & Events Coordinator
Millfield Enterprise, the commercial arm of Millfield School, is offering a unique opportunity for a Trainee Designated Safeguarding Lead (DSL) and Course & Events Co-ordinator. The role involves actively engaging with Enterprise events and courses to address safeguarding concerns and orchestrating a diverse range of events and courses. To apply, use this link.
Childcare Position Available
If you hold a level 2 childcare qualification and have over 18 months of experience in early years, a local nursery is looking for you to join their team. The role is 30 hours per week, and applicants must hold a current paediatric first aid certificate and have recent experience working with children aged 0-4 years. A DBS check will also be carried out. Email [email protected] for an application form.
Waiting Staff Required at The Sheppey Inn
The Sheppey Inn, Lower Godney, is hiring experienced, hard-working individuals for both full and part-time positions in Front of House and Bar roles. Interested candidates should call 01458 831594, or send a CV to [email protected].
Bar Staff at Wookey Hole Club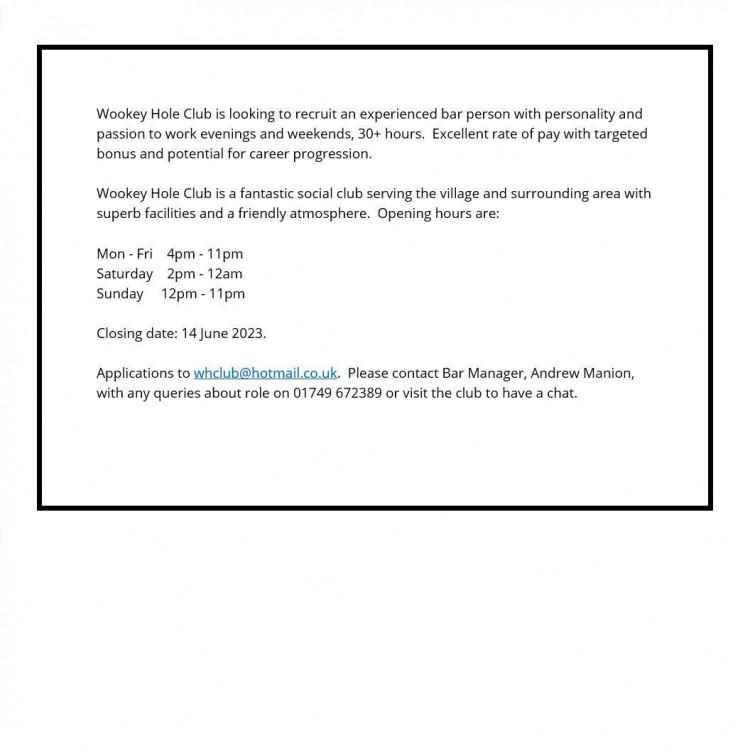 Carpet and Flooring Fitter Vacancy
Kevin Corcoran Carpets & Vinyls Ltd is seeking an experienced carpet and flooring fitter. The role involves fitting a mixture of residential carpet, vinyl, and LVT. Familiarity with laminate and wood would be an advantage. The role is offered full-time, part-time or freelance with 40 hours per week
For applications, please send your information to [email protected].
The Wells and surrounding areas are bustling with opportunities. So, whether you're looking to make a career move or seeking a new start, one of these positions might be the perfect fit for you.