Exsel Executive Taxi and Private Hire
---
Posted: Thursday, 09th July 2020 9:01 am
---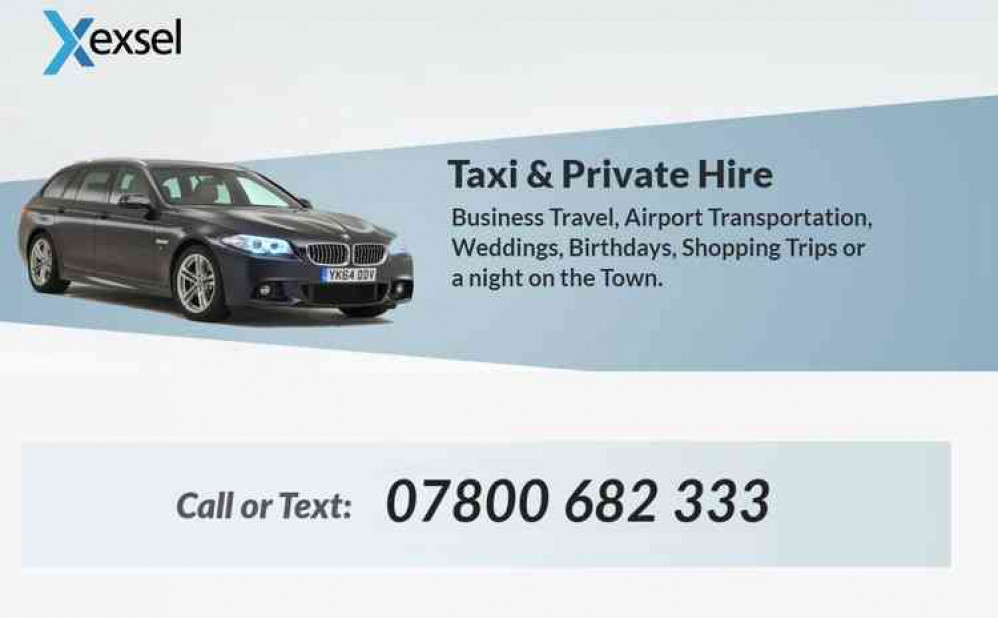 Taxis
During the coronaviris pandemic, every business in the UK has been affected in some way or another.
Exsel Executive Taxi and Private Hire have still been providing the same service whether it be collecting passengers who have been stranded on cruise ships or collecting passengers from all airports.
We can provide face protection, gloves and hand sanitiser. All surfaces in the vehicles are sanitised in between journeys and the driver also wears face protection.
The best way to travel to any destination for pleasure or for business is in my BMW 5 Series M Sport estate car. If you don't want the stress of driving and parking then why not contact us today for a free quote?
Airport/seaport transfers/business trips/bus terminals/hospital appointments/shopping trips/courier services/weddings.
Tel: 07800 682333
www.Exselprivatehire.com