Land Rover Defender P400e PHEV Review
By Ginny Buckley - Motoring Correspondent
---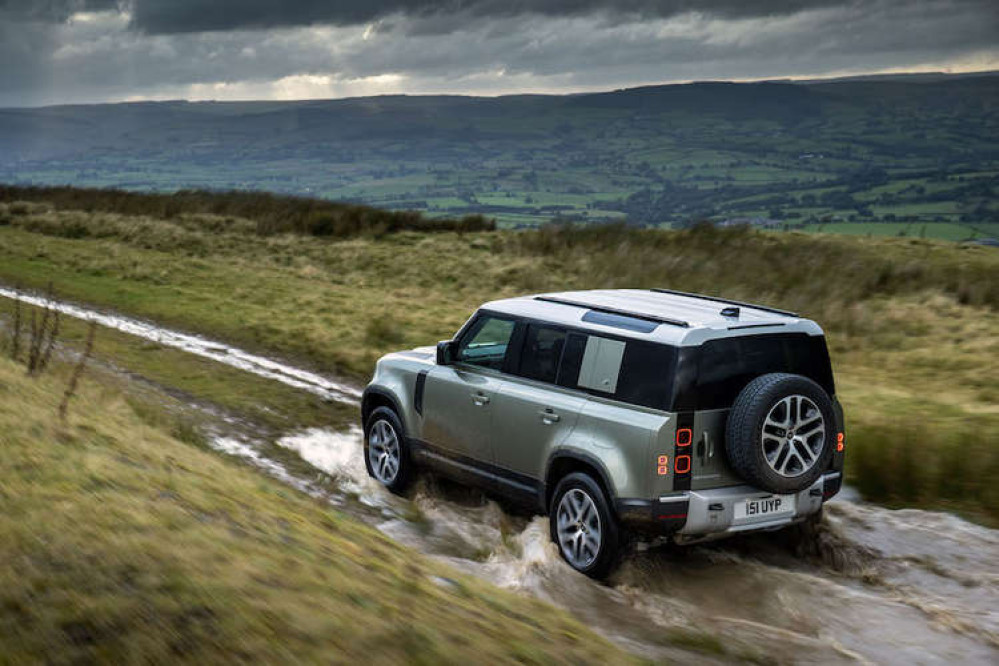 There is a theory that the old Land Rover Defender is one of the 'greenest' cars in the world, as owners can fix them rather than just throwing them away after 15 years. But there is little that is green coming out of the exhaust pipe of these ancient survivors.
This new Defender PHEV is designed to drastically reduce the sooty fumes part of Defender ownership, although you'll have to ask your children to check back in 30 years to see if its subsequent owners have made do and mended.
As you may have guessed, this new Defender P400e is powered by a plug-in hybrid powertrain that combines a petrol engine with an electric motor and battery. It might only have a weedy-sounding 2-litre engine but the addition of the electric motor makes the P400e really quite powerful, with a total of 399bhp which is enough for a distinctly sportscar-like 5.4 second 0-60 time.
But the combination also means it has the potential to be economical with official figures of 83mpg and 74g/km of CO2, bringing useful – but not exceptional - tax savings for company car drivers. If you plug it in, the Defender will also be capable of up to 27 miles in pure EV mode.
This makes it the most frugal Defender ever, and also one of the fastest. There are drawbacks though, as the luggage capacity shrinks by 119 litres (about the size of a medium suitcase) to make way for the 19.2kWh battery and it means you can't have a rear row of seats. The towing capacity is lower too.
If you can cope with that, the PHEV is very relaxing to drive. It's easy to swan around in pure EV mode if the mood takes you, or choose the smart mode and the car will calculate the best combination of plug-in and petrol power. It does it well too, with seamless blurring between the powertrains and only a faint, almost sporty engine note when the engine kicks in to help.
The overall feel of the new Defender is actually a little bit on the sporty side, which will come as a surprise to anyone used to the laid back, relaxed feel of a Discovery 4 or full-size Range Rover.
This Defender is hugely desirable and we want to love it, but find it difficult to recommend unequivocally as it brings compromises which eat in to the carrying and towing abilities which are a key reason to own a Defender.
Price: £65,915 - £82,870
You can read more motoring advice from Ginny Buckley on the website: electrifying.com